Network Partners
---
University of Basel
The University of Basel forms the center of Basel's academic and research activities. Founded in 1460, it the oldest university if Switzerland. Over the centuries, it has evolved to become a regionally integrated, internationally respected research university with an extensive curriculum that enjoys an excellent position within the Life Sciences, Nanosciences, and other disciplines
With a distinctive curriculum in all fundamental academic subject areas, the university offers ideal conditions for students from Switzerland and around the world. It has around 13'000 students and PhD students.
A broad range of subject areas organized in seven faculties lends the University of Basel authority and reputation. Thematic focal areas create an unmistakable profile. Basel has systematically expanded its profile within the Life Sciences and has added the related focal area of Nanosciences. Sustainability and Energy Research, European and Global Studies, and Visual Studies are other focal areas.
The University of Basel is placed among the 100 best universities worldwide. This recognizes the large numbers of academic publications by the University of Basel that appear in leading academic journals as well as the frequency with which the findings of its researchers are cited.
Departement Physikhttps://physik.unibas.ch
Departement Chemie http://www.chemie.unibas.ch/index.php
Biozentrum http://www.biozentrum.unibas.ch
Department of Pharmaceutical Sciences https://www.pharma.unibas.ch/de/home/
---

University of Applied Sciences and Arts Northwestern Switzerland FHNW
The University of Applied Sciences Northwestern Switzerland FHNW is an education and research institution that enjoys strong regional ties. It has established itself as one of Switzerland's leading and most innovative universities of applied sciences. The FHNW is composed of nine Schools covering Applied Psychology, Architecture, Civil Engineering and Geomatics, Art and Design, Life Sciences, Music, Teacher Education, Social Work, and Engineering and Business. The FHNW campus occupies a number of sites in its four sponsor cantons, Aargau, Basel-Landschaft, Basel-Stadt and Solothurn.
The following schools are included in the SNI network: School of Life Sciences
School of Life Sciences http://www.fhnw.ch/lifesciences
School of Engineering http://www.fhnw.ch/technik
---

Paul Scherrer Institute
The Paul Scherrer Institute PSI is the largest research institute for natural and engineering sciences in Switzerland, conducting cutting-edge research in three main fields: matter and materials, energy and environment and human health. PSI develops, builds and operates complex large research facilities. Every year, more than 2500 scientists from Switzerland and around the world come to PSI to use our unique facilities to carry out experiments that are not possible anywhere else.
---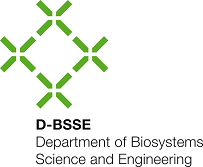 Department of Biosystems Science and Engineering der ETH Zürich in Basel (D-BSSE)
The D-BSSE is an ETH department in Basel dedicated to interdisciplinary research and development in the area of life sciences. Researchers at the D-BSSE have expertise in experimental Biology, Theory, Biotechnology, Biophysics, and Microelectronics.
At the D-BSSE, scientists from different biological and engineering disciplines collaborate to change the way research is done, to understand, apply and teach biology and biotechnology. This interdisciplinary effort towards a comprehensive analysis and rational programming of complex cellular systems advances biological sciences and stimulates new technologies and products in pharmaceutical and chemical industry. The Department's translational research applies findings to enhance human health and well-being. The D-BSSE is committed to educating the next generation of life scientists
https://www.bsse.ethz.ch/department.html
---

Centre Suisse d'Electronique et de Microtechnique (CSEM) in Muttenz
CSEM was founded in 1984 and is a private, non-profit Swiss research and technology organization for electronics and microtechnology. It plays a key role in the transfer of technologies and know-how from fundamental research to industry. This role involves four principal tasks: development and maintenance of technology platforms, integration and combination of technologies into workable systems, maturation of those technologies until they add value to industrial clients, support the process of transferring technologies to industry.
---

Hightech Zentrum Aargau (HTZ)
The Hightech Zentrum Aargau supports SMEs of the Canton of Aargau in questions related to innovation in the areas of engineering, life sciences, medical technology, information and communications technology, micro- and nanotechnology plus energy and environmental technology. Highly qualified specialists with in-depth training and many years of experience in leading positions in the industry are acting as consultants for the HTZ. They are the points of contact and dialog partners for all SMEs that are interested in the latest technology and want to have a frank face-to-face discussion about it. The Hightech Zentrum Aargau is part of Aargau's high-tech strategy.
---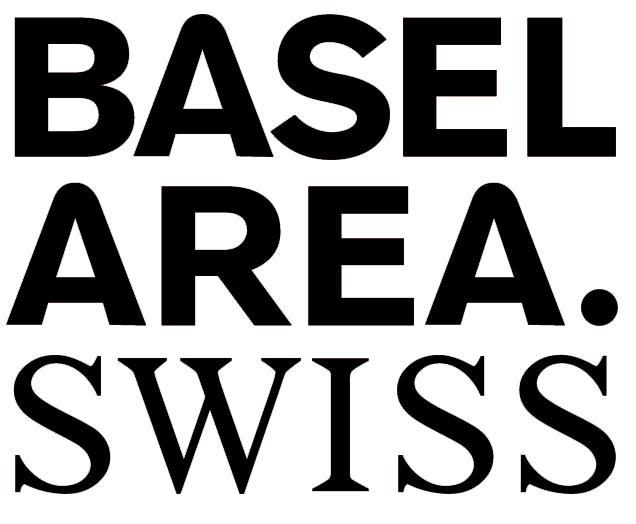 BaselArea.swiss (i-net)
BaselArea.swiss is the office for promoting innovation and inward investment for the northwest cantons of Basel-Stadt, Basel-Landschaft and Jura. It grew out of the merger of the three organizations BaselArea, i-net innovation networks switzerland and the China Business Platform in 2016.
The core function of BaselArea.swiss is to promote the strengths of the Basel region as a centre for business and to support both Swiss and foreign entrepreneurs and companies in the implementation of their innovation and business projects in the region.
Canton of Aargau
The Canton of Aargau has always taken a progressive approach to education and research, and today invests around one third of its expenditure in developing and advancing its innovative education and research landscape. The Hightech Aargau program was launched in 2012 and approved for a further five years in 2017. The program creates optimal conditions for companies in the Canton of Aargau to support their innovative progress, stimulate knowledge and technology transfer between research and industry, and allow companies to access the latest findings from cutting-edge research. The Hightech Aargau program has four key components: high-tech research, high-tech areas, high-tech cooperation, and the Hightech Zentrum Aargau.
---
ANAXAM
The ANAXAM technology transfer center builds a bridge between science and industry so that companies can use findings from cutting-edge research in the field of applied materials analysis using neutron and X-ray radiation.
In projects in collaboration with industrial companies from a diverse range of sectors, interdisciplinary teams from ANAXAM develop the foundations for innovations in the field of advanced manufacturing and thus lay the basis for the development of innovative products and processes.
Employees of the SNI's Nano Imaging Lab contribute their expertise in surface imaging to the technology transfer center.